Another Celebrity Fragrance....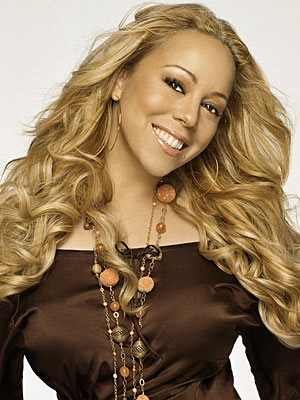 First, there was the original "Fragrance Diva"....Ms. Elizabeth Taylor with her "White Diamonds" collection (Still #1 with many devoted
fashionistas
)
Then was the insurgence of J Lo, Britney, Celine Dion, Paris Hilton,
Shania
Twain, Patti
Labelle
(never did well, sorry Ms. Patti),
Beyonce
and most recently
Mariah
Carey. Some end up in your nearest
Wal
-Mart, Target or discount drugstore......
The five-octave songbird unveiled the line at a Monday night cocktail party in New York's Soho Neighborhood-hosted with parent company Elizabeth Arden.
The scent is a combination of amber incense,
tiare
flower, and marshmallows.
Yes, I SAID MARSHMALLOWS... cause crazy-diva's always have to throw something in the mix to keep you slightly off balance.
The bottle is absolutely gorgeous and makes the perfume look more expensive than $38.
The perfume, sold at most major department stores, is available in a 1 oz. for $38, 1.7 oz. for $48 and 3.3 oz. for $58. A 0.5-oz.
parfum
, $175, and a 6.7-oz. body lotion, $28 is also available.
The Fragrance Statement
"The inspiration for this fragrance was
Mariah's
magical presence and artistry. By combining two very contrasted notes, an exotic Tahitian
Tiare
flower with a deliciously warm marshmallow, we wanted to express
Mariah's
utmost femininity and undeniable sensuality in one strong statement. We then incorporated other facets, such as a Moroccan Incense Amber accord, to bring an element of mystery that lingers on skin. This harmonious balance of
Mariah's
favorite scents and memories is at the heart of this creation." - Carlos
Benaim
&
Loc
Dong