Cinch It....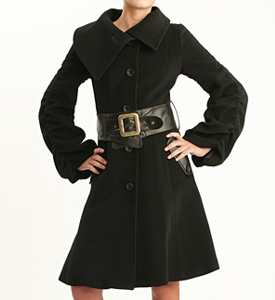 It's all about the waist...
This season the waist belt phenomenon has reached it's
critical
mass. Belts will play a starring role in
this
season's wardrobe essentials. You have the ability to cinch it with a wide-calf or a supper skinny style.
For heightened drama, draw your coat or cardigan with a super-sized style...
If belting up doesn't take your fancy, tie yourself a waist with a chic tie-up sash. Scarves and ribbons will also do the job,
Burberry Prorsum
sent practically every model down the catwalk with a ribbon round her waist in their 08' Show, tied over vests, dresses, coats…you name it.
Create your own bow to match every outfit with ribbon from a local trimming store.