MAC Viva Glam Raises 100 Million...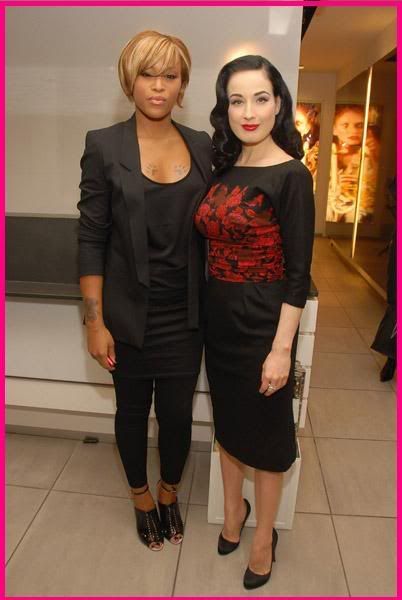 The always lovely Eve & Dita Von
Teese
were on hand to mark a milestone for the MAC AIDS Fund - the company raised 100 million dollars to help fight HIV and AIDS around the world. The money represents the sale, over the past 13 years, of more than 7.1 million VIVA GLAM lip products - of which 100 percent of the sale price has gone to the Fund.
The MAC AIDS Fund was established in 1994 to support men, women and children affected by HIV/AIDS globally.
The inaugural VIVA GLAM spokesperson was performer
RuPaul
. Since then, there have been others who have joined ranks, including k.d.
lang
, Mary J.
Blige
, Elton John, Shirley Manson, Lil' Kim, Missy Elliott, Boy George, Linda
Evangelista
, Chloe
Sevigny
, Christina
Aguilera
, Pamela Anderson, Debbie Harry and Lisa Marie Presley.
Currently the faces of the MAC AIDS Fund are R&B artist Eve and the always divine Ms. Dita.
Side Note: Those damn paw prints really get on my nerves...