Project Runway Season 4....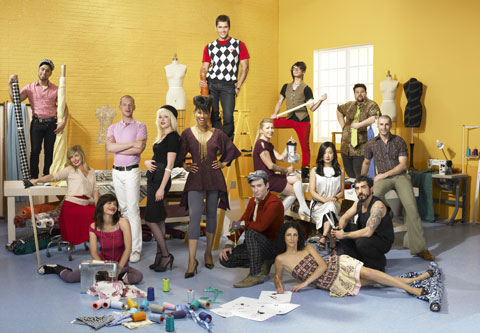 We have waiting patiently for our favorite reality show to debut it's new season....
The wait came to an end last night as Project Runway graced our living rooms once again!
Heidi
Klum
is back with her crew - Tim
Gunn
, Michael
Kors
, and Nina Garcia.
This season, some of the biggest names in the fashion world, sports, and design will appear in guest spots this time around.
Once again, there are 15 "Project Runway" contestants (see their bios
here
and
here
) all vying for the $100,000 cash prize to start their own line, a full feature of the winning designer in an issue of ELLE, the chance to sell a fashion line on
Bluefly
.com, and a 2008 Saturn Astra.