Tyra Inks a New Deal....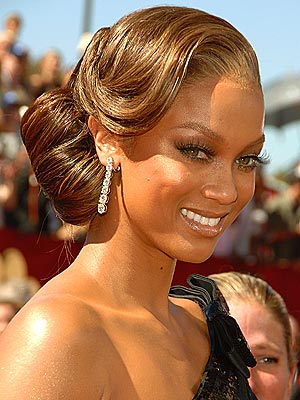 Courtesy of memphisrap.com
Supermodel-turned-supermedia giant Tyra Banks has signed a multimillion-dollar deal with Warner Bros. The new deal will increase her producing duties and expand her executive tasks as a show creator. Banks is now signed on to develop several scripted television projects, and is merging into film with direct-to-DVD movies. The Warner Bros. studio will market Banks' projects as "Tyra Banks Presents…" Banks already executive produces the highly successful CW reality show, "America's Next Top Model", which is half-owned by Warner Bros. Banks says the new deal will allow her to create shows that attract and positively influence teenage girls.
Go on Ms. Tyra and do the damn thing......