In Related News....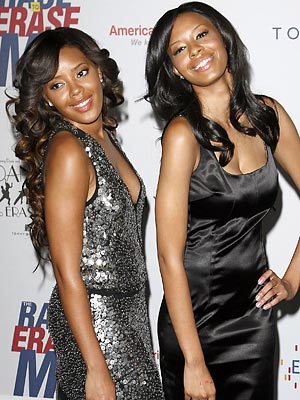 The Sneaker Buisnes Must Be Sweet......
Angela and Vanessa Simmons are becoming millionaires just like their daddy Rev. Run and their uncle Russell Simmons.
According to sources, the duo's
Pastry Kicks
sneaker line has sold well over $15 million worth of shoes to date.
The Simmons sisters just released their line of
Ugg boots
, called Marshmallows, which will be in Finish Line stores beginning next week.
Looking ahead........In January 2008 Pastry will debut a handbag collection with messenger bags, hobos, bowler bags and duffels as well as junior sportswear. These lovely ladies are even branching out into the jewlery & lingerie market soon......
Watch out Auntie Kimora.........