Shopping and More Shopping.....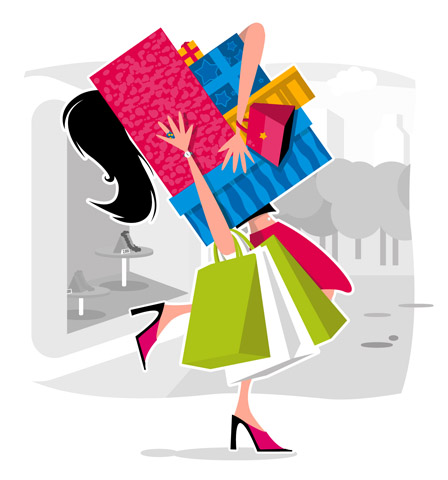 Greetings
Fashionistas
....
My apologies for not posting today. In addition to posting great steals & deals via this blog, I actually love to shop the sales.
Today I spent the day shopping with "Mama Chic". My mom loves to shop and she's a true
"Budget

Fashionista

".
She can sniff a sale a mile away , the clearance racks are her
BFF's
and the sales associates at her favorite stores even alert her to the sales and hold must-have items for her on the side.
Although I have not yet mastered the bargain shopping part, I have inherited her love for shopping and garnered her keen-eye for detail, quality and style. Promise to post some chic news tomorrow alongside some fab holiday shopping tips.......
Here are a few updates for the week ahead...

I just received a phenomenal shopping How-To diary courtesy of the

gracious

folks at the

TBF

Group for review, I am reading and jotting down great tips to share with all of you next week.....So be sure and stay tuned for the review as well as a chance to win your very own copy.


My favorite male

fashionista

and 3 year old son Brenden Kyle will be featured next week beginning December 3rd-13

th

in the Tot Snob Fashion Show where they'll be showcasing the most adorable divas and dudes. You can help us win by voting for my "Mr.

GQ

" .



The Tres Chic Style "12 Days of a Chic Christmas Holiday Contest".....
And yet, another week full of our uber chic Favorite Things for the Holiday Season...
Psst....There's still time to enter the Tres Chic Style Purse Sitter Giveaway.....