Guess Who's All Grown Up.....
As if we didn't already know.....Ashanti is all grown up and enthusiastically working on her new album scheduled for an early April release.

While looking at her album cover for her new single "The Way I Love You", I was reminded of how this Glen Cove, Long Island teen began her career in this industry rockin' skin tight jeans and stiletto knee boots to evolving into this uber chic fashionista.......

Let's just take a look at Miss Ashanti's style through the years....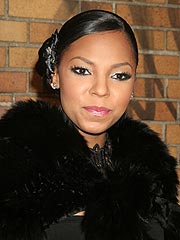 This side swept chignon gives us a glimpse at the sophisticated and chic R&B Diva.....
Always a vision on the Red Carpet......
A different look to keep us guessing.....
Glammed up and striking a pose.....
Consistently delivering in her videos......
The sassy songstress has the ability to mix key pieces to complete a signature style.....