Hair Care 101, The Carol's Daughter Way....
Winter weather can really take a toll on a fashionista's mane......
The frigid temperatures can not only strip your hair of moisture but open the doors for split ends and breakage.
Carol's Daughter
hair care products are infused with natural ingredients created by the lovely Lisa Price.
As a fashionista and hair fanatic (fondly known as the wig/weave queen by family & friends), here's a few Carol's Daughter products that I utilize to keep my style intact and looking healthy all winter long......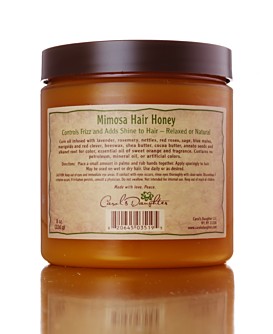 Mimosa Hair Honey
is a favorite for my entire family. In addition to my daily use, I utilize it on my 3 year old male fashionista to keep his mane moisturized and looking good. He loves the smell and enthusiastically asks mommy every morning "to please put that in my hair" . The Hair honey works well on my 6 year old fashionista, who yes......
unapologetically
dons a relaxer since the age of 4 and loves it. It provides her tresses with shine without the heaviness or build-up of traditional grease or pomades.
While I've used countless shampoos in my lifetime, none compares to the Khoret Amen Herbal Shampoo. I'm not sure if it's the combination of sea moss or rosemary but this leaves my hair feeling clean and refreshed. Best of all, it doesn't over power you with fragrance just a slight hint of lavender coats your damaged hair.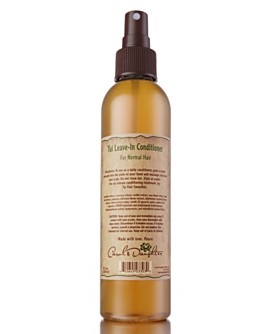 While I love the salon
(but hate the time it takes out of my day),
I love to indulge in at-home hair care and after shampooing a deep conditioning and leave-in treatment are a must for this fashionista. The
Tui Leave-In Conditioner
offers a subtle mist of tropical flowers and passion fruit while providing my hair with a radiant shine that last for days........
Lastly, The
Kizzi "Stay-Put"Hair Pomade
has been making its rounds with me since 2000. These were during my
"Halle Berry Short Cut"
days. Kizzi not only kept my
fly-aways
and
sides
down, it kept my cut looking fierce even in between touch-ups
(relaxers). C
urrently I'm using it to mold my son's hair when he's skipped a barber visit. And Yes, Even with my wigs/weaves Kizzi is still
holding the sides down......

Although Carol's Daughter products can be purchased at Macy's and Sephora, I just love the personalized attention and assistance I receive at the stores.........
Still not sold???? Then click
here
to read
"The Lisa Price Hair Regimen"