eDressme.com Launches Private Sale Shopping...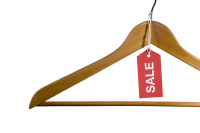 eDressMe.com
, the premiere online destination for designer dresses for all occasions, announces the launch of its new Private Sale Shopping Site,
eDressMe Exclusives
. Top designers from its portfolio of
125 brands
will be available at discounted prices of up to
70% off
retail for a limited time only.
Similar to other member's only shopping sites, eDressMe Exclusives will offer an elite shopping experience for customers who sign up to receive access to fashionable styles at sample sale prices.
Each week, starting at
8:00 AM
on
Wednesday
mornings, eDressMe Exclusives will offer a new boutique of highly discounted designer duds for three days only, or until merchandise is sold out.
Those who join will receive restricted markdowns on dresses, with such discounts as: $1350 to $405 for a Loris Dorin Dress, to $83 to $24 for a one-shouldered Josh Brody Dress and $306 to $91.80 for a chic, black shift dress by Apart.
During its first few sales, brands such as:
Classique, Nicole Miller, Anna Sui, Loris Dorin, Josh Brody, Jane Wang
and
Apart
, will be showcased.