The Oscar Fashion Award Goes To.....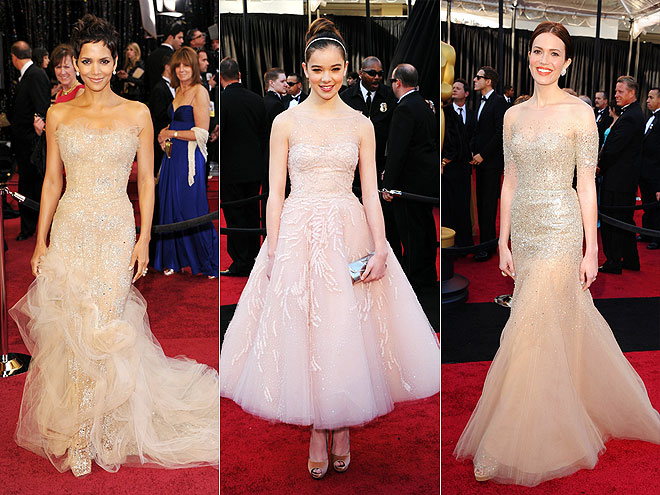 Sequin and sparkle reigned supreme for the evening....
Mandee Moore was absolutely gorgeous in this Monique Lhuillier gown... Mandee definitely ruled the carpet and may have not walked away with the Oscar but "Best Red Carpet" award is all hers! Halle Berry was magical in Marchesa.
Stay tuned for a few more of our favorites and no worries, the least favorites will be mentioned to!