Tyra Banks Joins the Fashion & Beauty Website Game with the Launch of Type F.co....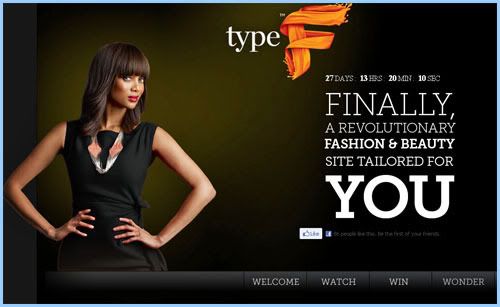 Fashion powerhouse Tyra Banks has added another role to her extensive fashion, beauty and media empire. The launch of www.TypeF.com has been keeping the Harvard Graduate School Student busy amidst the recent premiere of America's Next Top Model Cycle 16... Geesh has it been that long??
Anyhoos, fast forward along and Ms. Banks has embarked on this journey with the hopes of empowering young women to find their unique personal style.

According to

Essence.com

, Banks has partnered with Demand Studios to create a site targeting girls who don't fit into your traditional definitions of fashion.
What does the F Stand For... Banks said for her personally is means "fierce," but for others it could mean "fashionable," "feisty" or even "fashion-forward".
Read more about Type F on
Facebook
or at
www.TypeF.com