In Chic Review: Skinnygirl Beauty Delivers For Spring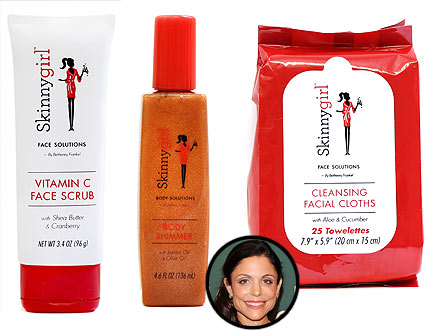 Resident Fashionista and Entrepreneurial Maven Bethenny Frankel and Lotta Luv introduce Skinnygirl Face & Body designed for the natural beauty. The Skinnygirl collection epitomizes the characteristics that have spiraled the Skinnygirl brand into national success: natural, healthy, affordable and attainable goodness!
The chic line is comprised of lotions, creams scrubs and my uber favorite the summer must-have beauty accessory... Tinted Moisturizer! Each product is infused with key raw active ingredients such as: Grape See, Cranberry, Coconut, Sweet Almond, Aloe and Cucumber.
As an editor and lover of all things beauty I was afforded the opportunity to sample the amazing new line and of course share with my fiercely loyal
beautynistas
like you. Take a sneak peek at my findings...
The Dish: Offers SPF 15 protection infused with Vitamin E. Delivers a subtle hint of color and works well when mixed with your existing foundation. Great for those sunny days when foundation just isn't an option. A lil' gloss, mascara and Voila... Skinnygirl Fabulous!