Tres Chic Style's Guide To Surviving Holiday Shopping....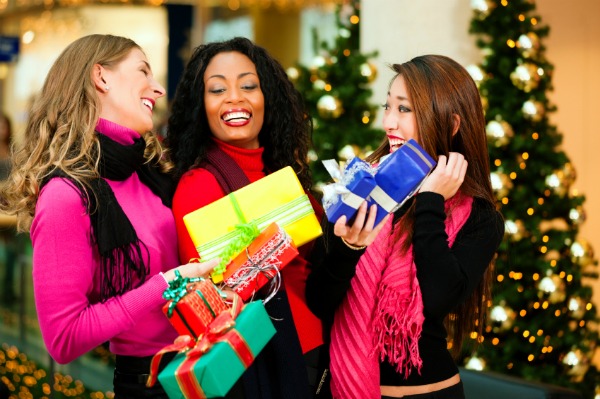 Happy Holidays.. Happy Holidays To You!
I adore this time of year.. It's the perfect excuse to shop, indulge and share in the joys of the season. The retail industry delivers the decorations, in-store music and even Santa a few days after Halloween. I get excited and look forward to countless romps in the mall armed with a strategy, comfy shoes (well I try) and my infamous coupons.
I've compiled a list to get you through the shopping season with ease and a lil' change to spare for that snazzy New Year's Eve look.
Coupons.. Coupons... Miss Très Chic LOVES a coupon! Visit ww.treschicstyle.net daily for coupons, deals and steals from your favorite retailers.
Become mall insiders! Sign up for your local mall's emails and announcements. Often the emails contain special offers and sales.
Apps are not just for social networking! See if your favorite retailer has an app. Download it, subscribe and look for special deals.
Skip shopping on Mondays. There are no sales, the stores are just recovering from the weekend and there's a likelihood sales associates will be less than helpful. No one in retail likes Mondays ( I been there, trust me.)
Look for early bird deals! Major retailers offer them and they are so worth it...
Price matching works! Check with your retailers policy and get to comparing...
If you don't love it... DO NOT buy it! After the holiday we're always left with a closet filled with "Why Did I Buy That" purchases. Remember the lavender belt you hade to have??? But never wore! (My point exactly)
Clearance sections are your friends. Yes, they can be messy and unorganized at times but think of that 80% off coat you'll dazzle your friends with.
Stay tuned for additional tips and tweet me your holiday shopping tips, @TresChicStyle