In Chic Entertainment: What I'm Watching, Listening To And Leaning Into....
Not sure about you fabulous ones but for some reason I wasn't much into television during the pandemic. Aside from tuning into the news and a Hulu binge every now and then, I was tuned out of the television landscape. My Twitter feed was filled to the brim with reality tv conversations, Amazon Prime must-watch's and there was little Miss Tres Chic being left out of the party.
Late last year I made a consorted effort to actually watch new shows instead of my daily rotation of "Blue Bloods" (every season) and ABC's now canceled "Brother's & Sister's". My business boo (what I call my boyfriend) often laughs at me when he comes home and I'm engrossed in the Reagan & Walker family like I'm their lost family member. With so much despair from the racial reckoning and injustices recorded LIVE for all the world to see I was leaning in to what was familiar, made me smile and was safe.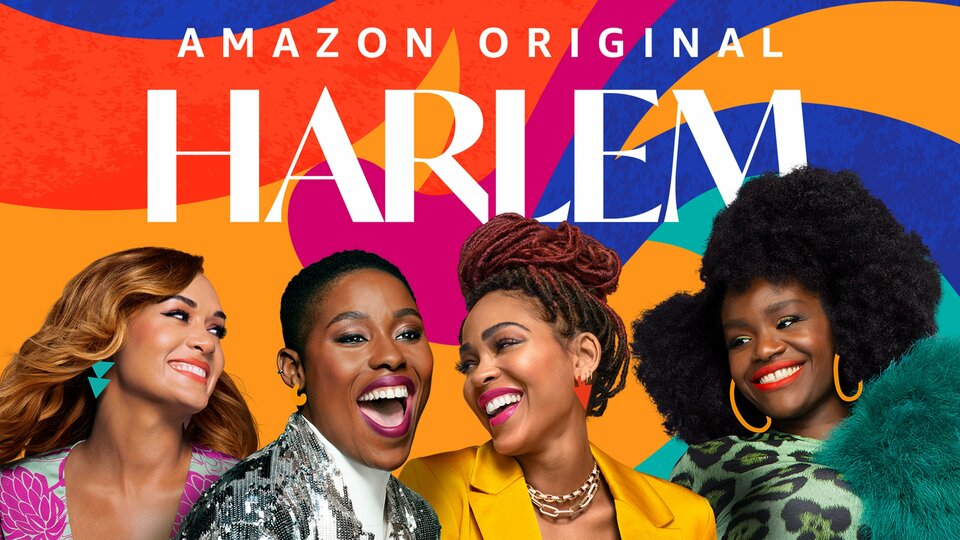 Amazon Prime's Harlem had me all the way in.... I watched the entire season in three days and found myself giggling, having a few
"Yes Girl"
moments and missing my hometown of New York City. The phenomenal cast remined me of my sista' girls growing up in Brooklyn. From relationship dramas to workplace politics there were so many
"Been There"
moments for me. I can't wait for the next season and what the the future holds for these ladies.
SugaBerry hosts Tika Sumpter & Thai Randolph
And can we chat about podcast for a minute???
I've been obsessed with podcasts for a minute, even hosted my own on BlogTalk radio once upon a time and I'm currently having a blast with my Real Talk With Kishana podcast. Podcasts are escapism with a purpose for me. Not only am I always learning something new but it delivers unique perspectives on issues I'm grappling with. Tika Sumpter's podcast Sugaberry is giving me LIFE these days. Along with being the first and only audio media company for and by Black women it's hosted by Tika and Thai Randolph. If you're searching for some inspiration, community and all the feel goods, Sugaberry may be for you.
And finally.... These days I am leaning into all my HAPPY.
Not just being happy with my choices and decisions but unapologetically happy with who and what I allow into my sacred space of life. I like to say I am living in a glass house. My house is fragile, has value and is worthy of being protected at all costs. And like my energy and larger than life personality, my house ain't for erry'body and was never meant to be.
I pray you're also leaning into your Happy and all the FABULOUS that makes you better....
XO,
Kishana